lesson 1-3 introduction Quiz1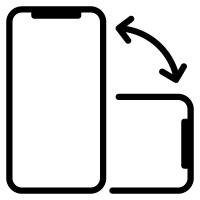 turn your phone
Used for:


control of devices
robotica
IoT
machines
Infra & traffic
ships
cars
airplanes
Code:


named c+
writing the:
IDE of sketch
a sketch has 2 sections:
setup & Loop
in the setup section you place what is connected
in the loop section you place actions.
Arduino & application
A different Arduino has been made for each application.
for example:
For fashion design "Lilipad"

Uno universal, extension with "shields"

Nano fits on a "breadboard"
There are dozens of applications, all with the same operation of a microcontroller.
expanding Arduino with different components also called modules (sensors & actuators) makes them so popular.
You can also use common individual electronic components with Arduino.
of toys
until
industry & machine
Modern
technology
+
informatics
you have read all this ?
Do you have joined this course?  buy and register
You can now start the quiz.
About his course..
The startup is, as already suggests, a start-up course for beginners to introduce you to Arduino and to build and program your first project!
You will gain knowledge about various components.
The most important in this course are:
Arduino, breadboard, resistor, Led, buzzer, software (IDE or sketch).
in the components overview you can see what we will cover in the basic course.


Good luck!
Views

1

Total Views

1

Members Views

0

Public Views
Actions

0

Likes

0

Dislikes

0

Comments